What would you recommend I do now? I am trying to get access to my fiancee texts calls and snapchat as she recently moved out claiming she needs some space but I think there might be someone else. I have an almost 3 year old and hes not the father but i dont want my son nor me going through this anymore.
My heart has broken so many times. I relocated for this man and all he seems to be doing is breaking me. Can you help me please? My guy is foul and I need proof.
5 Best Spy Apps for Android & iPhone []: Hidden Phone Trackers
How much would it cost? But I have Suspicions if him cheating! Help me please! It is deceiving to say u can install spyware without target device then tell us we need I. That is so true!
How would you obtain the Apple ID and Password from the person you want to spy on? Oh yea.. False advertisement right here boy! What is the best spy app to install that includes text messages, call recording, social media and GPS? I want it to stay disguised. Do you have access to another phone outside your family plan? I really need your help.
What I mean by got on me like what kind of spy app he has on me and I need to reverse it on him to keep my children I really need your help. So if I purchase Highster Mobile. All I have to do is send the victim a email with a photo and ask the owner of the victim phone to open it? What photo do I use how do I get the application into the photo before I send it?
After I set up my control panel of course. Does it really have to be the email of them. Is it possible that someone could send me a text to my phone and if I try to open it, it would download something onto my phone??? Is there a website or a app that I could just enter the person number and spie on them? I just want to enter their number and get all info of who they are speaking, text messages, messenger and also camera images of where they are and much more.
Is there a way to spie with a phone number? I want to know if there is a way to spy on target phone with out sending a email or message to open. Just using the phone number? How are you going to find out the Apple ID and password? What if the target phone is an android and not an apple? If I have I phone and she has a Android can I still spy on here phone and how what would be the best way. This is a great app and I used it many times to deliver hack services for my clients, it creates no suspicion.
Get in touch if you really need help. Can the spyware be used against you if in the event the owner of the phone you are trying to get info from finds out? Meaning can they get the same info from your phone…. My wife is having a really bad episode of delirium. And has no idea who I am.
Two Days Free Trial.
I need help taping into her phone. What can we do, where and when do we start, and how much? I need help. I need to get text ,Messenger, and or any kind of proof that he brags to other people about how he abuses me in detail. That could help me send him to prison. How much do you charge for this kind of thing.? Can this be done quickly? And he can NOT find out. No joke. Please let me know if you can help. Thank you..
Oh he has a Obama phone. Hello, I am trying to access info on my husband phone which is constantlyocjed and glued to his hip. I have contacted other people who are charging 3 to 4 hundred dollars to help me. I do not think that us affordable. And how am I supposed to know that it is going to work? I have reservations about it because they want full payment and then will show me the info after 24 hours. Basically, they will have my money and I could possibly have nothing. I am cool with making a deposit, being shown real info from his phone and then paying the balance for the remaining info but I think sending full payment without anything to show for it is completely shady.
Could you provide me with your process and pricing? I just have this feeling that my boyfriend is talking to someone else! When he goes to the bathroom he takes his phone when he goes to the kitchen he takes his phone. What if my son drinks alcohol? What if my daughter goes to porn clubs? What if the child you love is leading a secret life through their phone? Threaten your child to tell the truth is legally prevented.
Fighting with them for truth will result in spoiled relations. Detectives are too expensive for you. Because : Tispy is always there to care for your child. Are you curious about what will you get in dashboard? How to monitor my child using tispy Dashboard? Don't think more Just take a look at Dashboard. If you want to sell Mobile Monitoring software with your own branding, then you are at right place.
best spy for verizon iphone 6s;
spy phone software iphone 8 Plus!
gps sms tracking java.
mobile spy iphone 6 vs galaxy note 8.
global phone tracking.
nokia 5 spy app.
read text messages aloud iphone.
Make huge profits with your own child monitoring software. Are you worried? What they do with their phones? If you have any query or questions regarding TiSPY then contact us on our email. Use your registered email address. Which will help us to answer you quickly. TiSPY is Parental monitoring software used to keep your children safe and keep peace of mind in your home. TiSPY is easy to use, and its advance features , like live panel, makes it world's most powerful parental monitoring application on the market. It provides instant photo, location, SMS driven capturing facility.
Best of all, even if the monitored device's messages are deleted after sending, you can still see them online. Just install the software on your child's mobile phone, and you can SECRETLY learn the truth about their call logs, text messages, and GPS locations by logging into your registered account from any web browser. Not only can you monitor your child's activities, but these tools can also ensure your child's safety while they are away from you. We provide the hottest and most powerful security monitoring software for your Android device. We have an experienced, talented, and innovative work force that provides the best cell phone monitoring system for android mobile phones.
One of the main benefits of our mobile phone monitoring software is its ease of use. Our expert team is specializes in providing tailored and customer oriented mobile tracking solutions using the latest technologies. We lead the competition in the security solution market of android devices.
Using state-of-the-art technologies and the most advanced mobile monitoring applications, we provide the best and easiest to use android mobile monitoring software. Easily keep an eye on your children with TiSPY through simply by logging in to your account from any web browser on computer, tablet, or even your own mobile device. It is the only iPhone spy system that can make this claim. PhoneSpector makes an awesome jailbreak spy app. I personally do not mind using the jailbreak version. However, if you are a person who will not have access to the phone you want to monitor, there is no way you will be able to use this program.
It is for this reason that I caution you not to waste your money unless you know for sure you will be able to gain access to the target phone long enough to jailbreak it and install the program. The process of jailbreaking an installation will probably take approximately 10 minutes to complete. The installation of the program takes only 2 to 3 minutes.
The process of jailbreaking is the time-consuming part. I have personally spent roughly 10 to 15 minutes at times trying to jailbreak an Apple device. It can be a true test of patience. The jailbreak version is capable of retrieving far more information than the non-jailbreak version. Plus, it will do it faster because it does not have to work through the same channels of communication that the non-jailbreak version does.
Best Spy Apps for Android and iPhone 12222
Great guide. Good Read!
How To Spy On Any Android/iPhone Smartphone! - (Spyzie)
Are you tracking a loved one? Monitoring your child? Supervising an employee? This will determine the software you choose to carry out your project. Depending on your circumstances, you may have already decided that you need to see what your loved one is up to and who he or she is in communication with on their cell phone. Learning how to spy on a cell phone remotely can certainly be useful in a situation like this. Text messages are the most popular means of communication these days among people who want to remain discreet. You will want a program that is known for its superior ability to gather text messages.
More important is the ability of the program to extract old and deleted text messages from a cell phone. A program that can do this is worth its weight in gold. Deleted text messages remain on the phone until they are overwritten by another piece of data. This can sometimes take months to happen.
The text messages can be retrieved from the phone during that time. Anyone who has a teenager knows how difficult at times they can be. Teens have an enormous propensity to do nonsensical things and get in trouble. They could also get involved with the wrong crowd. Responsible, caring parents often times utilize the power of mobile spy software to keep tabs on their kids and monitor their activities. For parents, the GPS tracking feature of these programs can be very useful.
Employee theft and productivity is a constant problem among employers. If you suspect one or more of your employees of misconduct, you will benefit from remote cell phone spy apps. Most cell phone spyware programs are equipped with GPS trackers that will allow you to track an employees movements and whereabouts in 5 to 10 minutes intervals. Believe it or not, this is the most difficult part. Choosing a good cell phone spyware company is not an easy task. There are many programs claiming to do many tasks.
Their claims range from mildly unbelievable to the completely outlandish! Some products claim to have the ability to spy on cell phone without having access to the phone. And others will tell you that it is possible to spy on a cell phone without installing software to the phone you want to spy on. Is this possible? Yes, it is, but, more on that later. With consumer versions of iPhone and Android spy apps, you will want to find a program that works and a company that stands behind their program.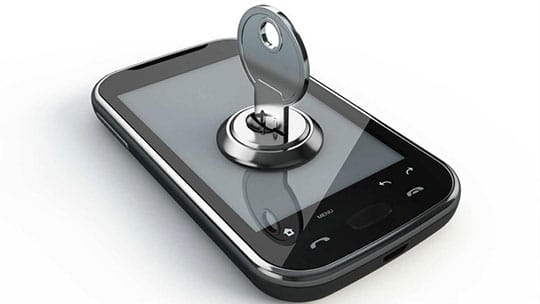 For text messages, you will want to choose a program that can locate and extract old and deleted texts, and SMS from a cell phone. Makes sure to not overlook this highly important feature. The company you choose to buy your iPhone or Android spy app from should have the following features available to its customers:.
A sign of a legitimate company is one that has their own telephone support team. Tech Support: For most people, using this type of software will require additional support. PhoneSpector is one of the best spy apps on the market and offers the best bang for the buck! Auto Forward includes every practical spy feature imaginable.
Now that you have chosen the best spy app for your needs, it is time to install and start collecting data. With most spy apps, a few settings must be properly set and the target phone must be configured. This is not nearly as complicated as it sounds and will only take a few minutes.
PhoneSpector for Android?
SpyZee: Mobile Spy Free - Free Phone Spy - Spy Phone App.
samsung galaxy s8+ mini phone tracker.
To get social media information, emails, and other select data from an Android device, in some cases, it will be necessary to root the device. Go to the Home Screen of the Android phone and locate the internet web browser icon. On most Android devices, it will be Google Chrome and the icon will look like this:. Locate the address bar — not the search bar — of the internet browser.
Just swipe from the top of the screen to access the search bar. Once the address bar appears, you will need to enter the special code, or URL, you received when you purchased the program. Be careful to enter the URL exactly as it appears. If you misspell it or enter it into the search bar, you will get an error message like this:. The first is by swiping down from the top of the Home Screen, which will display all downloaded files. Simply tap the file you just downloaded and the app will begin to install. The second is to go to the Downloads folder on the Android device, locate it, and tap on it there.
As with the first option, the app will begin to download. So, each UI makes the installation process slightly different. After you get done moving through the download and initial installation phase, you will need to enter the license key or activation code that will activate your software and allow communication between the mobile device and the spyware app server. Software developers use license keys to protect their software from piracy and to protect you from the illegal access of your private information. The license key creates a secure connection between the mobile device to which it is installed and the remote cell phone spy server that receives the information from that device.
Mobile spy do from my phone

Mobile spy do from my phone
Mobile spy do from my phone
Mobile spy do from my phone
Mobile spy do from my phone
Mobile spy do from my phone
---
Related mobile spy do from my phone
---
---
Copyright 2019 - All Right Reserved
---